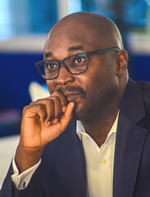 CHUKA NWOKEJI (QM -UCL London) LL.M, LL.B, BL
Senior Partner
Chuka Nwokeji is the founder and Senior Partner in the law firm of CNA LEGAL a corporate and commercial law firm based in Lagos, Nigeria.
Chuka Nwokeji commands over 18years practicing experience in litigation, immigration and commercial law practice and a master's degree in law from Queen Mary College, University of London, United Kingdom (UK). He is a specialist in Immigration and International Business Law. His expertise on Nigerian Immigration law has often been the difference in resolving highly complex and contentious matters for the benefit of his numerous clients.
Chuka Nwokeji is an entrepreneur and investor with substantial interest in several companies including; NCI Initiatives and Zedcore limited; he is engaged in sports and youth development with the sponsorship and support of the annual music festival, Lagos and CNA LEGAL youth football tournament (Go-ball) as part of CNA LEGAL corporate social responsibility.
A supporter of several charities and campaigner for Child's Right Awareness Campaign Organization (CRACO) and help to heal cancer initiatives.
As a specialist in International Business law, Chuka Nwokeji has provided legal services on an ongoing business, to local and multinational companies, Nigerian financial institutions and several government regulatory agencies.
Chuka Nwokeji is happily married and blessed with three wonderful children.
PASCHAL AKAS (B.Sc), LL.B, BL
Senior Associate
Paschal is a Senior Associate with over 12 years practicing experience as a legal practitioner. He is an expert in corporate law practice. Prior to studying law and subsequent call to the Nigerian Bar, he had already obtained his B.Sc in Political Science.
He has considerable experience in corporate law practice. He brings on board an analytical approach to solving issues arising from a range of commercial transactions. His experience as political scientist is of extreme value as he brings the knowledge garnered into bear in solving clients' various commercial and legal needs. He has participated successfully in the firm's recent high profile cases and has garnered considerable experience in commercial and corporate law litigation.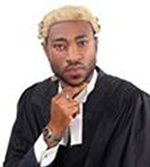 UGOCHUKWU NWENYI
Associate
Ugochukwu is a practicing lawyer and a skilled negotiator. His practical approach to client matters is focused and goal oriented. His area of practice is corporate law practice with special skills in company secretarial matters.
He is very resourceful and has actively participated in complex commercial transactions that have been hugely beneficial to our clients and the firm.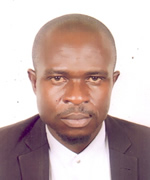 ABUGU HILLARY IKECHUKWU
Associate
Hillary graduated from University of Nigeria and Nigeria Law School Lagos Campus.
Hillary at CNA Legal specializes on corporate law practice generally and Capital and Stock Market in specific. He advises on the Regulatory compliance, Capital market, Stock trading and Investment, Winding up, and corporate matters. He is interested and knowledgeable in general corporate and commercial matters.
Hillary is also into full time litigation on matters related to the above listed areas of interest.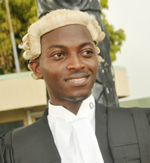 ANTHONY OZOR
Associate
Anthony Ozor is a Senior Associate and head of litigation unit in the firm of CNA Legal. His expertise includes but not limited to criminal litigation, property law and proficiency in legal drafting. Anthony holds a bachelors degree in law (LLB) from the prestigious University of Nigeria Nsukka and a bachelor of Law (BL) from the Nigerian Law School, Lagos. He is also a member of the Nigerian Bar Association (NBA) and a fellow of the International Bar Association (IBM).